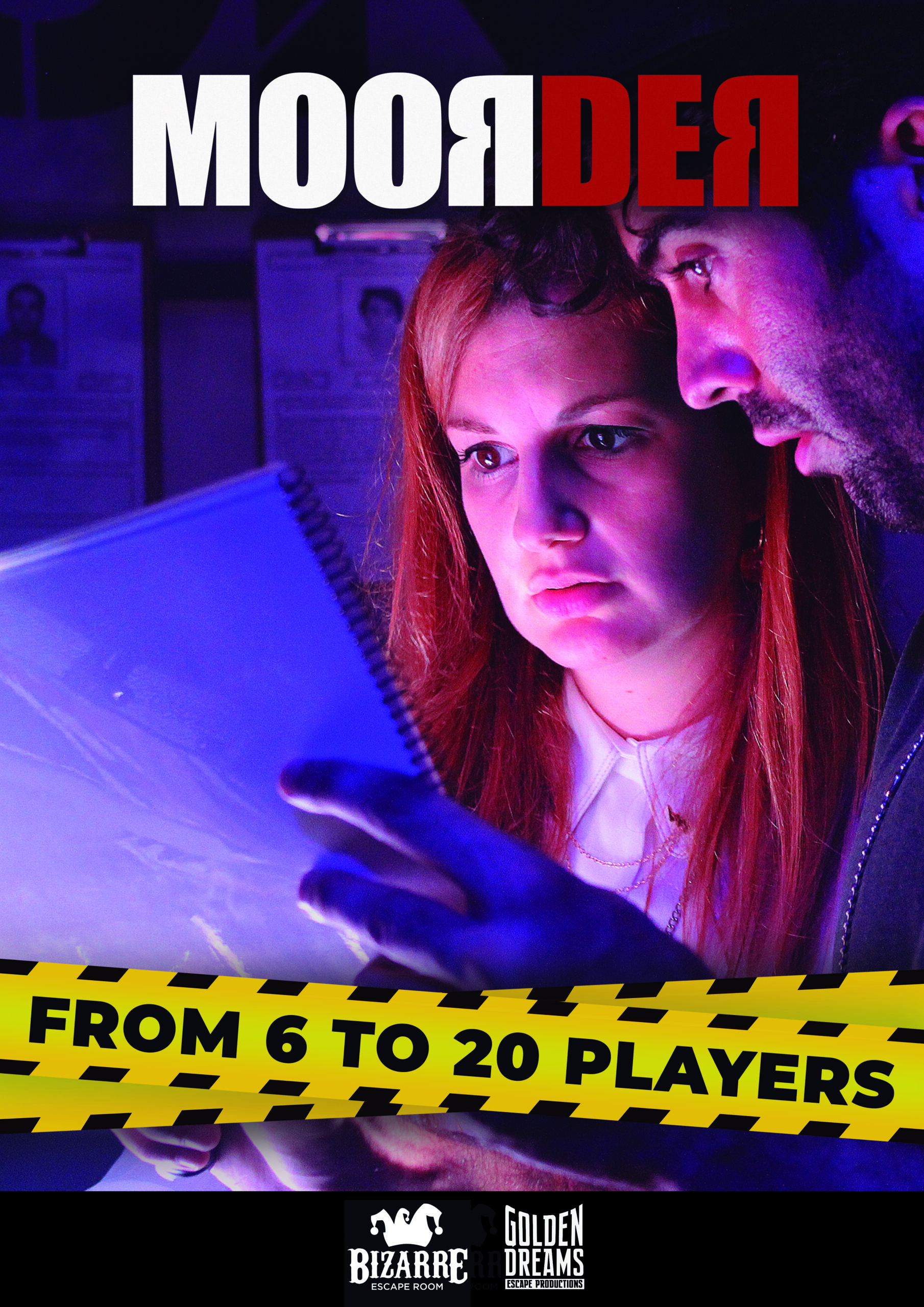 Moorder
A dead judge and too many suspects with apparent reasons for wanting to end his life. Will you be able to solve the crime?
Help your investigation agency find the killer of this unsolved crime. The investigators will be divided into teams. You will compete against the clock to be the first to find the real murderer and get a reward. Use your logic and communication to analyze all the evidence in the case and solve it before the time runs out, you will only have access to the evidence for 60 minutes!
Investigation
game

Recommended
> 16 years old

Forbidden
< 14 years old

An adult in
each team
60
minutes

Escape
hall

Groups 6-20
players

Accessible in
wheelchair
Important information
Activity from 6 to 20 players. When making the reservation, a payment of 90€ will be made regardless of the number of participants, the rest will be paid on the day of the session.
This is an activity for adults. The recommended minimum age is 16 years old. Children under 14 years old cannot play. In each team there must be a minimum of one person of legal age.
Be punctual. A delay greater than 10 minutes may mean the loss of the session and the amount of the reservation will not be refunded.
The reservation is binding, cancellations are not accepted. Changes of date are accepted with a minimum of 48 hours in advance.